We are searching for the best student game teams in Finland to take part in Bit1 preliminaries, regional PreBits in Helsinki, Oulu, Tampere and Turku. Read from this post, what the previous Bit1 -finalists learned and what the Jury of Bit1 2019 are excpecting to see.
PreBit is a local competition and networking event for game developers. At PreBit you can meet game developers and gaming employers who have been successful in the gaming market. Competitors bring their own game to the judges to comment and get comprehensive feedback.

Multidisciplinary teams consisting of students, alumni and other young game developers are invited to apply for the competition. Anyone wishing to enter through these preliminaries is welcome to apply, if they qualify by the competition rules.

The finale, Bit1, will be held in Tampere on May 7th and 8th for the three winning teams of each PreBit. The winner will be selected by top professionals of the game industry. Competing teams receive feedback on their games from the jury.
The Bit1 experience?
Jermu Stoor (Metropolia UAS)
You participated in Bit1 -competition in 2018 with your team's game Bob Belongs to Heaven. What good it brought to you?
– This was the first time I participated in a game development competition and it gave me valuable experience on how I should present my game for people who have never seen it before. Also I learned a lot about the game industry and it was awesome meeting people who love developing and playing games. And since I got to second place in the competition I got the chance to participate in White Nights event in Saint Petersburg which was one of the coolest experiences of my life.
What are you working on now? If you have continued with the game project you had in Bit1, what's the current status?
– I'm still working on the game Bob Belongs to Heaven but had to take a little break developing it since I need to finish my thesis. Soon I'll have time again and will finish the game. We have our demo from Bit1 available on https://jermustoor.itch.io/bob-belongs-to-heaven

To whom you'd recommend participating? How they could prepare themselves for this competition?
– Anyone who is looking to work in the game industry should participate in this event since it'll give you so much experience and will teach you how peoples perception of your game can be a lot different than you thought. Even if you don't get to finals you'll still get a lot of experience and feedback which only make you stronger the next time you participate in something similar.

What's next for you?
– Once I have finished my thesis I'll be looking to finish Bob Belongs to Heaven and then start creating a new game. If you have any questions about Unreal Engine or are looking to do some projects with it feel free to contact me (jermu.stoor@metropolia.fi) and we can talk about it!

Mikko Voima (TUNI)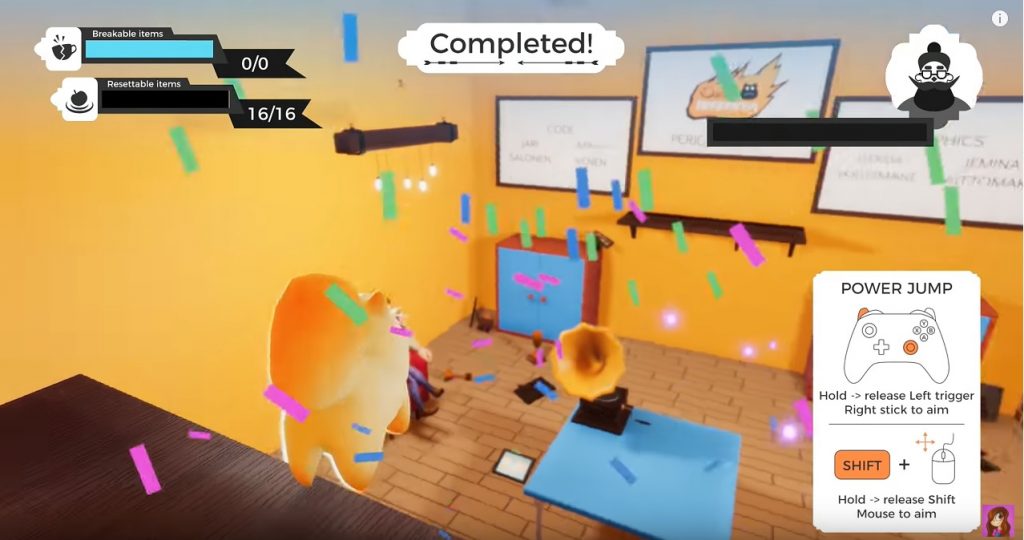 You were a member of Team Dante's Infernya. How did you find the Bit1-competition?

The main takeaways from the Bit1 competition were definitely industry connections, professional feedback, and experience in pitching. It was also useful to share experiences with other student teams from other schools.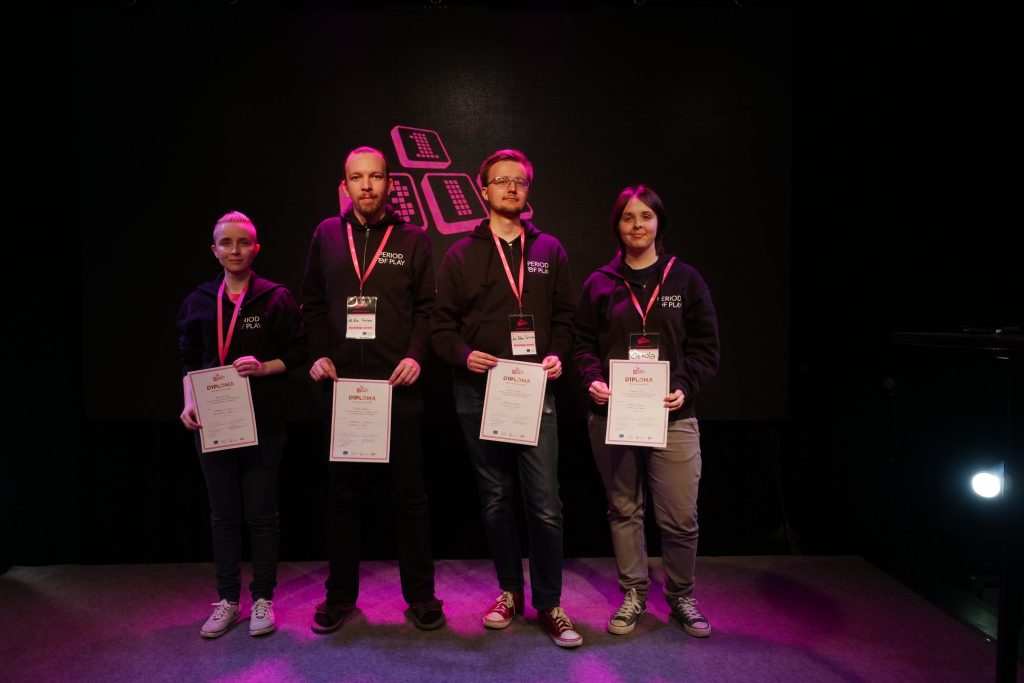 What are you working on now?
We are currently working on a bug-themed arena fighting game. You can follow our progress on Twitter & Facebook at @periodofplay.
We released Dante's Infernya on Itch.io and it went viral just like the Bit1 jury had predicted. We got over 10 000 downloads in just 3 months and over 100 videos about the game appeared on YouTube.
To whom you'd recommend participating?
Any student game development teams that have a cool project going on. For this competition you don't have to have a company or a website so there's no reason not to apply!
How could they prepare themselves for this competition?
Figure out how to make your game as fun as possible. Practice your pitch deck in advance with a test audience.
What's next for you?
We were accepted into Helsinki Games Factory Farm League as a remote team where we are figuring out our next move.
Dante's Infernya on Youtube: https://www.youtube.com/playlist?list=PLHnJIqg9aXCwdn1bCdQRqVKxC7L8utNXM
GET TO KNOW THE JURY 2019
Who are they and what are they expecting from you?
Juha Huhtakallio
Current company and position?
Game publisher and funder PlayStack Finland, General Manager
How did you enter the game industry?
When I heard from a newspaper that one get a "real" salary from the industry I applied immediately and started with Housemarque at 2000 as a game programmer.
What are you expecting from Bit1 teams?
I was originally starting this for one simple reason. Helping the teams to get opportunities for publishing and funding, linking and visibility and employment.
I expect to find the next "Rovio" from one of the Bit1's.

Mariina Hallikainen

Current company and position?
Colossal Order Oy, CEO
How did you enter the game industry?
My old high school friend called me and asked if I wanted to join a new game company as a founder and I said yes. I had no previous game industry experience but I was willing to take on the challenge. This was 10 years ago.
What are you expecting from Bit1 teams?
I'm hoping to see a clear vision, understanding of the target audience and fun, polished games from the Bit1 teams.

Antti Ikäläinen

Current company and position?

Traplight – Operations Manager

How did you enter the game industry?

I started as a QA tester for Electronic Arts – just by accident really.

What are you expecting from Bit1 teams?

Well polished, fun to play game products with a solid eye for scope – in games, quality comes from understanding what your team can achieve in a set period of time.

Teemu Närhi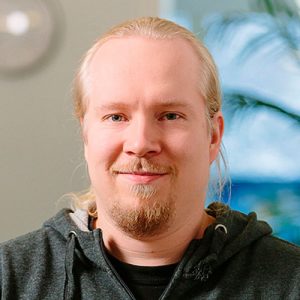 Current company and position?

I am the CEO of Fingersoft Ltd.

How did you enter game industry?

I started out programming games as a hobby during elementary school and finally entered the industry officially in 2009, when we myself & a small group of other gaming enthusiasts came together to form a games studio, with the goal of developing games for the Playstation 3. Sadly, that didn't work out as well as we would have liked, but we learned a lot of valuable lessons and very soon after that, I was asked to join Fingersoft as an iOS developer. There my expertise & lessons learned from the previous company proved to be highly valuable.

What are you expecting from Bit1 teams?

I just returned from judging a similar competition held in Japan. The quality of entries was quite high and the best teams were able to squeeze numerous novel ideas into polished and intuitive packages. I would love to see something like that here as well, hopefully with a bit more of a business angle on the side.