As part of Chips for Game Skills project, Toni Pippola from Games Academy TAMK conducted a research based on job ads of game companies to find out the required skills at Game Industry. The research covered the game companies operating in Finland listed on Neogames' pages and their job ads published online on October-November 2019.
Findings
The games industry in Finland uses English as working language. All the job ads are published in English. The industry uses different titles for similar jobs, as there is no standardization of specific professional titles.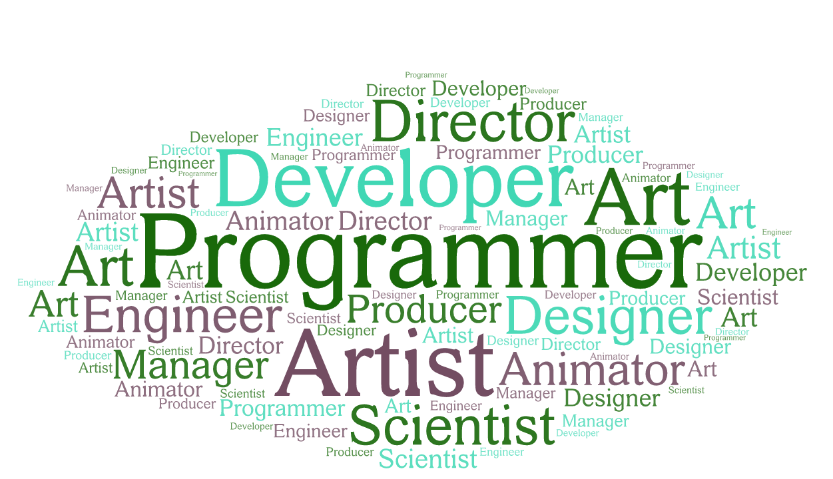 In October/November 2019, in open job ads (total 108) were looking for employees for 39 different job titles, the four most wanted being:
Programmer (29)
Artist (22)
Developer (15)
Designer (12)
The most wanted skills
The analysis divided the most wanted skills into hard skills and soft skills.
Soft skills
The most common soft skills mentioned were
teamwork
passion for games
communications
creativity
| | |
| --- | --- |
| | Description of skill on job ads |
| Passion for games | "Passion for games and art" "love making games" "passion for game development, actively play games" |
| Teamwork skills | "Ability to follow team goals" "Social and a team player" "inspires respect and trust of others" |
| Communication skills | "Happy to communicate and share your views" "great communication skills" "Excellent verbal and writing skills" |
Table: Description of most wanted soft skills on job ads
List of soft skill attributes mentioned in job ads
Passion for Games (35)
Teamwork skills (35)
Communications (30)
Creativity (30)
Self-driven (22)
Motivation (22)
Feedback skills (19)
Professional growth (18)
Take responsibility for own work (17)
Detailed (16)
A good work ethic (14)
Positive attitude (13)
Process (12)
Problem-solving (11)
Analytical approach (11)
Hard skills
In job ads there are also abilities which are measurable skills: language skills, mathematical skills, problem solving skills, and previous experience such as completed degree or working experience. The Hard Skills are therefore divided into two subcategories: Technical and Abilities.
The most wanted hard skills were:
Technical
Abilities

software talent & understanding techniques
art, production, creativity & design
List of hard skill technical attributes mentioned in job ads (total 162)
C (31)
Unity (26)
3D (21)
UI (16)
2D (15)
Adobe Software (13)
OS (13)
Java (10)
Cloud (9)
F2P (8)
List of hard skill abilities attributes mentioned in job ads (total 152)
Software talent & Understanding techniques (59)
Art & Production & Creativity & Design (21)
Background capabilities (18)
English (18)
Work experience (17)
Programming (9)
Development (4)
Problem solving (3)
Degrees (3)
Suggestions to support employment
On the Game Educators Meeting on 16th April, the teachers and employers gathered to a webinar. The aim was to develop communications between games industry and educational organizations. Current employment barriers were discussed and suggestions to support the students and graduates were given:
There are not too many applications coming from students or graduates to small and medium sized companies outside of the Helsinki Capital Region, this indicates there is a lack of information on possibilities and job openings.

The barrier could be the salary level, need to relocate to smaller cities, even there are remote working possibilities.

Young developers after graduation are facing the lack of junior positions in companies.

The barrier might be that public recruitment processes usually are opened to find the best seniors available.

Knowing the industry and working in small projects already during the study years helps to build professional networks and after graduation, to find the hidden junior position jobs.
Internship programmes in studios are rarely launched.