In the months leading up to Bit1, the teams were fine tuning not just their games, but their pitches too. During Bit1, I talked to three of our prestigious judges to find out what are the most important ingredients of a successful game pitch. Here are their best tips.
Karoliina Korppoo has an extensive background in games as a lead artist and game designer. She is currently working as a game producer at Veikkaus. Teemu Närhi, the CEO of Fingersoft, is best known for the super popular Hill Climb Racing series, which just broke the one billion downloads milestone. They both have pitched their own games hundreds of times, as well as heard more pitches they care to remember. What did they expect to see in a great pitch?
The main point for Karoliina and Teemu is not to have too much stuff in a five-minute game pitch. Always put your best material first, preferably a gameplay video. Cut straight to what makes your game unique while also anchoring it to existing game genres. Innovation is all about finding new ways to connect things that already exist.
Furthermore, stick to your own style and make the pitch fit the game; if your game is all about the story, so should your pitch be, if it's game mechanics that count, make this the center of your pitch. Always focus on your strengths, whatever they are.
Karoliina pays great attention to game characters and surroundings. Her tip is to be ready to justify your choices, and perhaps to reconsider them all together. Be aware of gender and ethnic bias. Are you really going to present yet another white male lead character? You should be prepared to answer any questions about characters, visuals and gameplay, and be willing to take in constructive criticism.  
Pitching is a raw talent
What about the actual pithing then? Both Karoliina and Teemu agree that performing is an acquired skill that some people have a tendency to, but everybody can learn.
In terms of structure, make sure to deliver what is important to the audience. Always make sure to have enough gameplay in you pitch. Ensure that your game mechanics, story and visual world come together in a unique way that tells what you want to accomplish with your game.
When demoing your game, be prepared for technical difficulties and have a back-up plan for when things go wrong. Even if your game is not ready enough to be demoed, the audience has to be able to understand how the game works.
The biggest no-nos for Karoliina and Teemu are: don't show several games in one pitch and never ever mention that you might kill off the game you're pitching.
Investor's viewpoint
The third Bit1 judge I interviewed was Samuli Syvähuoko, the co-founder of Sisu Game Ventures, an investment company focusing solely on game companies in the Nordic region. His impressive credentials include founding Remedy Entertainment, Fathammer, Recoil Games, Helsinki GameWorks (acquired by Next Games), and Armada Interactive.
During his keynote at Bit1, Samuli encouraged the audience to think of him as a bag of money. So how do you pitch your way into his attention?
The main advice from Samuli it to plant catchy hooks into your pitch. You should include at least the following hooks: game concept, story/characters, audiovisual/graphic style, technology, monetization, and social aspects. A great game, and thus a great pitch, excels at all of them. Ideally, you should have something interesting to tell about each section.
Formula for your tagline
While you want to be unique, you also want your audience to understand what your game is about in the brief time you have for your pitch. Therefore, Samuli sees competitor comparisons or other game references crucial for a successful pitch.  
There are two simple, yet effective formulas you can use. The first one is: "We are WHAT to WHOM". For example, Hatch uses this formula: Hatch is Netflix for games. The second formula is: "Think of it as XXX meets YYY". This way you can easily give genre references related to story, visuals, controls or goals.
All games need a tagline, a short sentence that cristallizes your game. Whatever formula you use, remember to repeat it consistently and make sure all your team members share the same view.
Get emotional with the audience
In terms of structure, Samuli advises you to go full on with the wow factor in your game, not saving it to the end. Your opening has to blow the socks of your audience. Also make sure that you connect with the audience on emotional level.
While it is perfectly fine to have just one or two team members do the pitching, remember to introduce the whole team. Be creative about the introduction; include your superpowers, weapons arsenal or interesting character facts.
As an investor, Samuli thinks that it is immensely important to know what development stage the game is at. It is perfectly fine to pitch a game concept, with just some visual references, as long as it is clear to the audience. Never try to make your game seem more ready for launch than it actually is. If you show numbers – and you should – know them well.  
Best pitches at Bit1
While most of the teams at Bit1 were still perfecting the art of pitching, Samuli commended two teams for their pitching excellence: team Period of Play, who became third with their feline mayhem game Dante´s Infernya, and team Death By Overwork, who received an honorary mention for Ninja! Not a Samurai puzzle card game.
From Period of Play, Gerda Skruzmane caught Samuli's eye with her clear and well-structured presentation. She knew the game inside out and her genuine enthusiasm showed – this made the crowd excited about the game, too.
Henri Vesterinen from Death By Overwork impressed Samuli with his humor and wit. The presentation was entertaining and Henri had plenty of personal charisma. His pitch also included storytelling in form of an introductory video, which was a nice addition.
For the other teams Samuli's advice is to practice, practice and practice. Pitching is a skill you can learn, but you have to put in the hours.
10 things to include in a winning game pitch
Target audience: who is your game aimed at

Tagline: make sure it's catchy and memorable

Team: introduce your development team with style

Story: every game has one, even visual style tells a story

Gameplay: show a video or visualize it some other way  

Controls: demonstrate what you do in the game

Goal: what is the end goal and the progress towards it

Monetization: how your game makes money

Pricing: choose the right price point to impress investors

Social: explain multiplayer functions and community factors
Take note and start practicing your pitch, the sooner the better!
About the writer: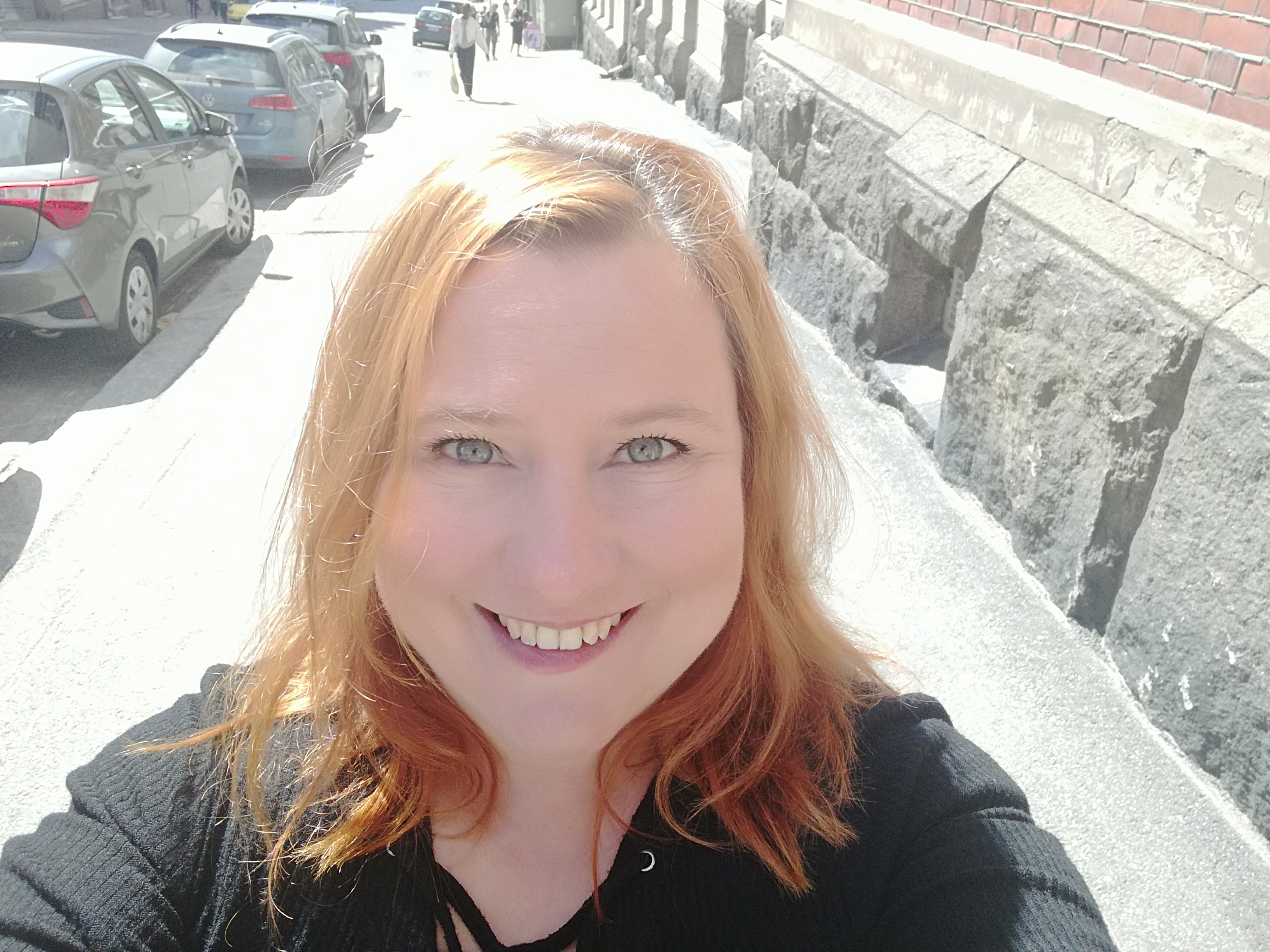 Johanna is a Copywriter with a passion for everything digital. She has been working in advertising since the beginning of the Millennium. In addition to working as a Senior Lecturer at Haaga-Helia, she also coaches and mentors tech startups. Her specialties are brand development, storytelling, digital marketing and social media. In gaming Johanna is fascinated by immersive game experiences, but still thinks that nothing beats the good old Tetris.