About 50 educational institutions in Finland offer courses in game design and related business (Game studies in Finland 2018). Ministry of Education and Culture investigated during 2014-2015 the changes expected to take place in game industry before 2030. It was found out, that productization, developing social media community, scaling the game business and work ethics, are the four main challenges ahead. These all are areas of game development where the game producer has most to say. The question remains how to develop the education of game business in Finland? The thesis of Juha Leskinen (BBA, UAS) investigated the expectations of industry employers and expectations of students interested in game production. This work invites reflection from everyone studying or teaching game development, or interested in it.
In order to reach the pole position in digital revolution changing the world, Finland must win the international competition of brightest brains. In this work, it is vital to upgrade the education of game development. (Pelialan politiikkasuositukset vuosille 2019-2024.)
Private operators and education industry have already taken the first steps. Hive Helsinki – offering university level degree in game programming – will choose first students now in July (Hive! Code Your Future). Five universities of applied sciences got together to teach coding as well (Osto ja Logistiikka, 2019).
The second largest profession in game industry after programmers (33% of employees) are people somehow involved in the business aspects of the game (28% of the employees). (The quality of Life in Finnish Game Industry 2013, 36.)
Amiedu, Haaga-Helia UAS, Laurea UAS, Metropolia UAS, Oulu UAS and Tampere UAS have studied and worked for the visibility of competences of game industry since autumn 2017 (Chips for Game Skills 2018). Criteria for teamwork skills was created at Laurea UAS during spring 2018. That year the students also worked as game producers in Metropolia's game development teams. Consequently rose the question of employer expectations for game producer candidates.
Producers-to-be challenges in job search call for new approach
The skills and competences in technical professions of game development like programmers, visual artists and sound engineers are relatively easy to test, and actually employers each have own tests for these already. The wide job description of a game producer allows these to some extent, but mostly there are soft skills needed and these cannot be verified in technical testing. The research question in the thesis was what are the skills and competences recruiters expect from a game producer, and which of these universities of applied sciences could teach.
Background for this thesis was author's project work as producer in Cyber Hero – game during spring 2018. That inspired the "Producer in a game development team" – project at Laurea UAS's Hyvinkää campus for autumn semester the same year. In these projects project management tools and making of a business plan was studied and practiced. The latter also included designing and actualization of experimental coaching sessions for students interested in the work of a game producer. Methods of service design were applied in this process. The producer students implemented what they learned when working in Metropolia UAS' teams of game development. The experiences and feedback received from this co-operation were utilized in the development ideas of the thesis.
Attitude, experience and networks play significant role in successful job search
Competences and skills for students dreaming of game producers' jobs in game industry were examined by personal interviews with 14 questions with the game industry professionals. Topics varied from producer's work, to search for employment and subjects suitable for teaching in universities of applied sciences. Both multiple choice and open questions were included. The conversation was started with background information of company size (number of employees). In second question, respondents compared game industry and other fields of software development. For the latter answers divided half. Some saw both being more technical work above all. Consequently, no differences were found. Maybe the most interesting point of view brought up the conflict between creativity and business characteristics of game industry. This makes work in game development different and trickier.
When discussing competences and skills, students should have (and which of these UASs could teach) when applying for game producer's vacancies soft- and hard skills were found equally often. Proficiency in one project management tool and teamwork, knowledge of modern facilitation, drafting a business plan (incl. rough game idea, target group, competitor analysis, monetization, budgeting etc.) and cycle of game development, appeared most important ones of hard skills. Soft skills like attitude and social skills, communication as well as knowledge of human nature were emphasized most.
According to the answers, UASs could teach all a.m. subjects. Some of these are already applied every day in many universities. For example, project- and teamwork skills are something that students just cannot avoid. Often producer is the brand owner of the game, acting like COO of a company consisting of game(s). A reference worth of remembering is" … game development should be managed through the people, not by Excel or Jira…"
Business plan being part of producers' job, answers to question of its most important segments were also scanned. The feedback was fragmented – one that all would have mentioned could not be found. Almost all respondents saw budgeting and pricing relevant for this subject. Half of the companies told that targets of game development and strategies how to get there as well as monetization and market analysis were important parts of the business plan. This could be explained by the fact that at least in bigger companies a producer is not in charge of marketing. It should be pointed out, that this goes only for junior- or line producers. Executive producers are in charge of marketing, even sales.
Experience is always a plus in job search. For a newcomer in games it can be acquired by being open for pitching possibilities. One should cease the moment already in school or high school, when opportunities for project work are opened. Try to be active member of the group and always be the one to report publicly about the results! Participate the game jams even if just for networking and telling people what you are interests. Playing video games is your hobby, so you can be sure to find friends. These events are also sources for new game projects where extra hands are always needed. You can probably help even if you are not studying game development yet.
Employers point out the importance of participating 1-2 game projects before applying for a job in the industry. They need not to be big successes. What is appreciated is that they are published and that one can specify his or hers contribution in detail.
Tool not to put in use in UASs yet are the visits to exhibitions and fairs of the game industry. PreBIT and BIT1 are great, but it is worth of going to other events as well. Lot of networking takes place there. Remember to carry with you your personal portfolio! You may be given, an opportunity to show it to your future employer. Traditionally students are not attending these occasions automatically. According to one respondents, her UAS supported even field trips abroad!
"Producer's role in game development and how to coach students for it" – thesis offers interesting information of producer internships and how the employers recruit new staff. For the producer candidates getting job-practice is difficult, but not impossible. As one answer describes it:"… in our company it is easier to become employed as junior producer, than it is to get an internship…" On the other hand, at the same time it was revealed that within the coming 14 months they would be looking for two producer internees …
Good news is that according to the answers, more than half of the respondents (67%) look for new producers from other sources than the existing staff of their company. Main reason for this is the need of fresh ideas and competences.
When asking for the one best tool (good portfolio, CV, LinkedIn profile, networking, activity on the field of game development etc.) for job search with which to stand out from the crowd of candidates the only one best way could not be found. Most respondents wanted to choose several of the given options and widen their answer verbally. As a conclusion, it can be said that a combination including good portfolio (with samples of games made), networking and activity on the field, gives the best result.
Producer coaching during autumn 2018 at Laurea Hyvinkää
When combining results of employer survey to the expectations of first producer candidates to be coached, the similarity of opinions was found:
| | |
| --- | --- |
| Hard skills expected by the industry | Hard skills reached for by the students |
| Project management tools | Trello, agile methods |
| Budgeting and monetization | Monetization and budgeting |
| Teamwork methodologies | Teamwork methods |
| Modern facilitation methods | Facilitation methods |
| Basic processes of game production, game development cycle (also after the launch) | Game lifecycle |
| Pitching | Pitching |
| | Schedules, adapting to sudden changes and situations |
Table 1: Hard skills by the employers and producer-candidates
The targets of first producer students were listed in September 2018. At the end of the project, these were compared with the subject learned. In the producer coaching module suggested to Laurea UAS these and feedback from employers are combined. In table 1. hard skills expected by the employers and the ones mentioned by students are shown. In table 2. same comparison has been made for the soft skills.
| | |
| --- | --- |
| Soft skills expected by the industry | Soft skills reached by the students |
| Social skills | Social skills |
| Communication | Communication |
| People analyse skills | How to read and interpret people |
| Attitude | |
| Leadership | |
| Project management through people | |
Table 2: Soft skills by employers and producer-candidates
List of soft skills expected by the employer and reached for by the students is interesting. Many similarities were found. Since social skills like teamwork as well as written and verbal communication are applied in the universities of applied sciences on daily basis, more time for project and team management by the people should be spent. Students should learn to interpret different personalities.
Learning module for students of game production
Development suggestion in the thesis was to plan a learning module for students interested in video-game production in Laurea UAS. It is designed to be conducted within five months during autumn- or spring semester. Kick-off afternoon in August or January starts the program and participation in BIT1 competition in May or Demo Day in December wrap it up. A producer should an active innovator, communicator and pitcher all the way. According to the feedback collected from the game development teams of Metropolia UAS after autumn 2018 projects, these activities are the best ways of helping the others to concentrate in the technical side of the game development.
The learning module consists of seven half day sessions (about four hours), that should be realized during the first four months of the semester. December and May should be reserved for the finalization of the game and game pitch, as well as other preparations for the Demo Day or BIT1 and end of the semester. These sessions are held within the group of producers, facilitated by the coach, but their contents can also be touched during the training days of the game development teams. In these cases, students of other universities of applied sciences are available as well. If subject are same or similar in these two occasions, producer coaching should take place before the crammers of game teams.
Topics for the coaching sessions are teamwork, communication, project management tool(s), business plan, game cycle and pitching. In communication, it is important to point out the difference between hearing and listening. You can always hear many things, but listening starts when you understand the message and its content. It is not easy to do. When coaching the making of business plan, it is necessary to state that in the beginning rudimentary knowledge of game idea, monetization, budgeting and pricing are enough. In game production, coaching basics of analytics and metrics, and life after launch should be covered.
"Crunching is out …"
"If you are an excel wizard … ok it is an advantage … but for me it is not the thing… ". "People should not be managed by Jira, but by their personality". "If you want to become a producer, you should really want to be one. Too often people say they actually want to be game designers, but could start as producers. In these cases the trust isn't there". "We are looking for two internees during the next 14 months … search process is comprehensive … often they continue working with us after the internship is over". With these references, I urge students interested in game production to find the right school and approach the employers without hesitation.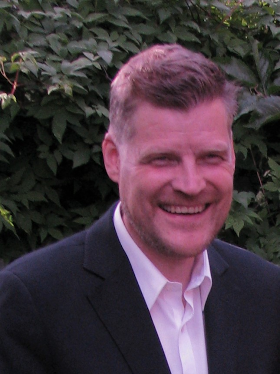 About the author
I am Juha Leskinen, BBA (business administration), and work as project specialist at Laurea University of Applied Sciences. Besides game development, e-learning, multidisciplinary co-operation (social- and healthcare / business), monetization and open badges interest me. In my work, I would like to combine RD&I with teaching. Music, exercise and studying are my hobbies. Besides these, I enjoy life with my family at our summer cottage. My next target is to start studies in professional teacher education.  
References:
Chips for Game Skills 2018, project webpages, referred 28.6.2019, https://pelimerkit.metropolia.fi/en/about/
Hive! Code Your Future, webpages of Hive School of Coding, referred 20.6.2019, https://www.hive.fi/en/
Osto ja logistiikka 2019, digital media for the professionals in buying and logistics. Viisi ammattikorkeaa ratkoo koodaripulaa, referred 20.6.2019, http://www.ostologistiikka.fi/kategoriat/hankinta/viisi-ammattikorkeaa-ratkoo-koodaripulaa
Pelialan politiikka suositukset vuosille 2019-2024, Neogames webpages, referred 20.6.2019, http://www.neogames.fi/vaalit2019/
Producer's role in game development and how to coach students for it, 2019. BBA thesis of Juha Leskinen. Laurea University of Applied Sciences, Hyvinkään campus, referred 26.6.2019. https://www.theseus.fi/handle/10024/169860
The quality of Life in Finnish Game Industry 2013. Roininen T., master's thesis. University of Jyväskylä. Referred 9.12.2018. https://jyx.jyu.fi/bitstream/handle/123456789/42687/URN%3aNBN%3afi%3ajyu-201312182828.pdf?sequence=1&isAllowed=y