Lue artikkeli suomeksi
Organizing Bit Events is rolling fast. The prize for Best Student Games in Finland, the Bit1 Game Award, will be given on May 17 in Tiivistämö, Suvilahti, Helsinki. Laurea's student team is organizing a local event PreBit in Helsinki Capital Area. It will be held on 25 April.
PreBit is a local competition and networking event for game developers. At PreBit you can meet game developers and gaming employers who have been successful in the gaming market. Competitors bring their own game to the judges to comment and get comprehensive feedback. PreBit serves as a local qualifying event for Bit1, where you get feedback from Finnish gaming professionals.
Who are we? We are Business School students from Laurea University of Applied Sciences, Hyvinkää, and our studies focus on project management. Every one of us has some kind of background in games. We like games that include sports, action, adventure or role play. The games we play the most are NHL 18, Counter-Strike Global Offensive, Overwatch and Sims. The game platforms that we usually use are computers and consoles. We like playing because it's an easy way to spend time with friends and relax.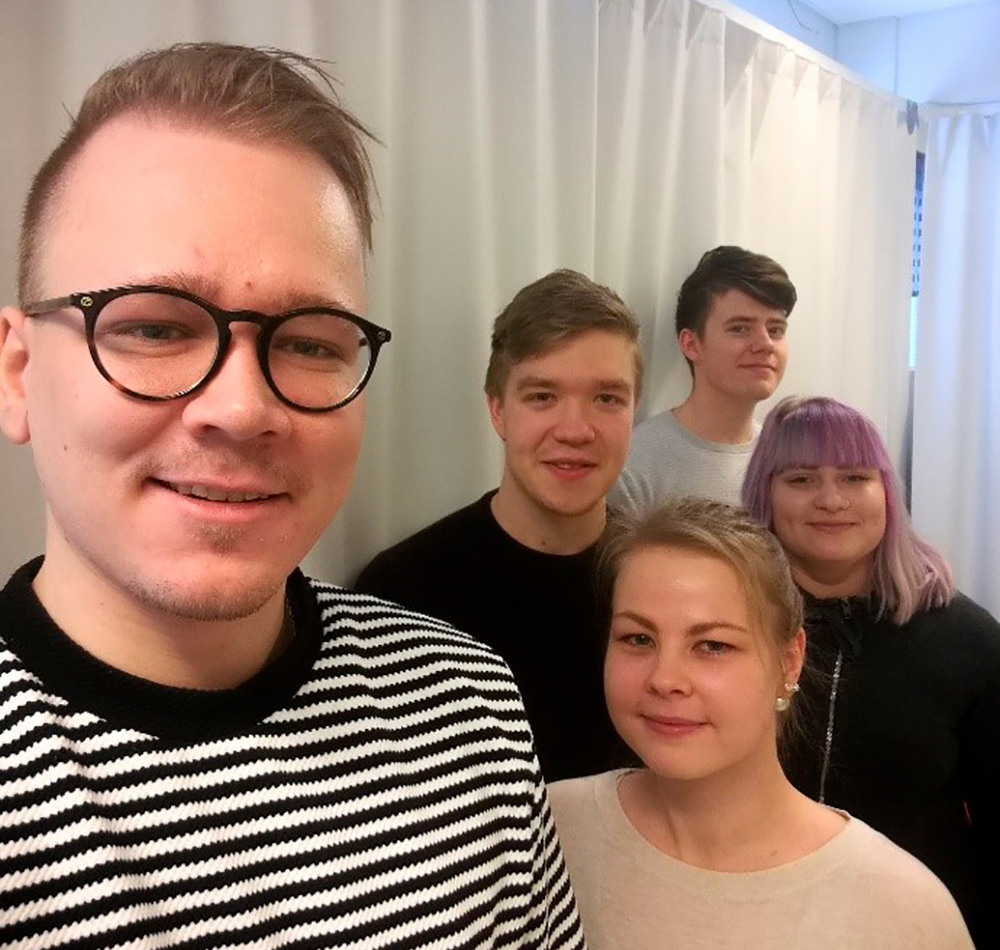 In the picture closest to the camera is Matias Katila, next is Eveliina Pasanen (project secretary), the third in the picture is our project manager Janne Pekkanen, next to him is Sara Sivén and the guy in the back is Juha Salovirta.
Our project team started organizing PreBit in mid-January. The first important tasks were drafting the plan and organizing the team. From the beginning of January until now, the team has outlined with the partner what kind of event it wants, made a brochure and looked for the suitable contacts for the event.
The next steps for the team are checking the venue, planning the interior design, contacting partners and sending invitations. We´ll tell more about that in our next story!
More information about the events: www.bit1.fi
Photos: Matias Katila and Laura Nissinen / Maria01