There is no short supply of games competing for what little is left of your mobile phone memory. Apple and Google dominate the app stores, but there are alternatives. One interesting contender is Hatch, the Netflix for mobile games.
In 2017, iTunes App Store had nearly 785, 000 game titles, closely followed by Google Play with 650, 000 games. This adds up to a staggering 9.1 billion mobile games downloaded globally across the two app stores.
How is it possible to stand out in the tsunami of new games hitting the app stores?
In short: by branding and marketing. Long gone are the days of hoping that a good game will sell itself.
Costly new players
Successful game publishers spend hundreds of millions of dollars every year on user acquisition.
According to a survey, the average cost to acquire a new user for an app that includes registration, such as a game, is $ 8.20. However, the cost of a new user making an in-app purchase soars to a staggering 76 dollars.
This all adds up big time. For example, in 2017 Rovio's user acquisition costs totaled € 15.9 million or 24 % of their games revenue.
Who is topping the charts?
If game publishers are willing to invest such astronomical sums on finding new gamers, the profits must also be considerable – and they are.
When looking at the top grossing iPhone gaming apps in early 2018, the top daily revenue exceeds $ 2.2 million per day in US alone!
Top grossing iPhone games in January 2018
Candy Crush Saga

Candy Crush Soda Saga

Golf Clash

Clash Royale

Clash of Clans

ROBLOX

Final Fantasy XV: A New Empire

Choices: Stories You Play

Toy Blast

Slotomania: Vegas Slots Casino
In the all-important Finland–Sweden national contest, Sweden beats Finland hands down (again). Two top grossing Candy Crush games bring King over $ 3.9 million dollars every day in US compared to two Supercell games in fourth and fifth place with just over $ 1.9 million daily revenue.
The third place is occupied by the British game studio Playdemic with its hit game Golf Clash. Borrowing generously both in naming and features from Supercell's all-time favorites, its' success brings us to the next topic: branding.
This way to the top
The easiest way to score a hit game is by being a well-known publisher. Doh! Each new Supercell game has a head start on competition. Success breeds success.
That's great, but doesn't really help an aspiring game developer.
The same goes for licensing, another hit maker. Next Games scored a huge hit with The Walking Dead – No Man's Land. A global hit series like the Walking Dead offers a great boost, not to mention exclusive materials and social media coverage planned together with the network who owns rights to the hit series.
Even if licensing deals are out of the question, borrowing from popular genres, such as horror, might be the golden ticket to success. Nobody owns the rights to zombies, so they are fair game for every game developer!
Occasionally, a hit game pops out of nowhere and attracts a cult following money just cannot buy. One such wonder is Hill Climb Racing, developed by Toni Fingerroos in 2012. Starting with a zero marketing budget, to date his game has amassed over half a billion downloads. So it can be done.
Tips from Hatch co-founder
How can an aspiring game developer get published outside the gigantic iTunes and Google Play? I interviewed Karl Granström, Co-founder and Head of R&D at Hatch Entertainment Ltd.
How is Hatch different?
Hatch is the Netflix for mobile games. It is changing the way people consume mobile games in the same way Netflix did for movies and TV series, and Spotify did for music.
Hatch offers over 100 premium games for free; people just discover the games they want to play, and press the play button to start the game! As simple as that.
Our vision is that mobile gaming will be Super Social. People will have real time social gaming across different games and different devices (mobile, tablet, TV).  Hatch will elevate every game into a social experience and provide Hatch as a Multiplayer-native platform for all game developers.
Who can publish on Hatch?
Hatch is open for all game developers. We have a content acquisition team that contacts different game studios and onboards them to the service. Also game developers that want to be part of the Hatch service can contact us at https://www.hatch.live/partners/
How do you create a hit?
The most important thing is that the game entertains its target audience. You must test and iterate the game continuously while developing it. Create several versions, test them with different audiences, collect data and feedback and iterate.
You will also need a really good game play logic. We want to offer game developers the possibility to create great games that focus on the actual game play, while we provide the monetization machinery for the game.
Thank you Karl. There you have it – entertain and the rest will follow.
About the writer: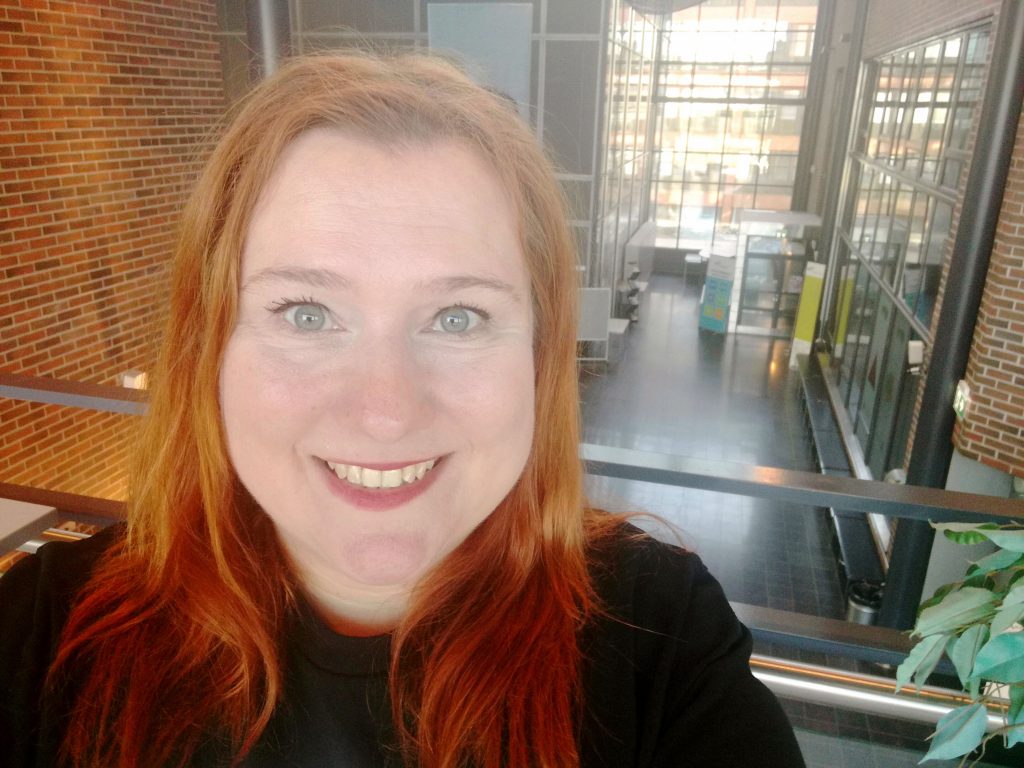 Johanna is a Copywriter with a passion for everything digital. She has been working in advertising since the beginning of the Millennium. In addition to working as a Senior Lecturer at Haaga-Helia, she also coaches and mentors tech startups. Her specialties are brand development, storytelling, digital marketing and social media. In gaming Johanna is fascinated by immersive game experiences, but still thinks that nothing beats the good old Tetris.