Lue tämä suomeksi
Through this blog post you will get to know the people behind "Laurea UAS Producers for Game Teams" project group which is a part of Chips for Game Skills -project and the Capital Region Game Project. Our group consists of Laurea University of Applied Sciences' BBA and MBA students from different campuses, who act as producers in Metropolia's game teams. There are also students from Haaga-Helia, Stadi's vocational school and other schools working in the game teams.
In this team we have eight producers and one coach. We meet once a week with our coach and teachers at Laurea's Hyvinkää campus. All of us have a different backstory and experience levels when it comes to games, but we are all very much interested in the gaming industry.
As producers, our task is to help our game teams in different ways. This includes scheduling and marketing, among others. Each of the producers have their own area of expertise, so some of us can even help with programming, composing etc.
Meet the Producers
Name: Aili Tervonen
Age: 24
Campus: BBA, Hyvinkää
Games: card games (Texas hold 'em)
Motivation: I wanted to learn more about being a project leader in a creative industry. I've previously worked in the music industry so I know what it's like to work with artists. And that's exactly what the gaming industry is about: art and creativity!
Hidden talent: I'm a massive christmas geek. I will play christmas songs in September. I think Frank Sinatra has the best christmas songs.
Name: Juha Leskinen
Age: 59 v
Campus: Hyvinkää, BBA
Games: Ray-Man, GrandTurismo, Portal2, King of Math with little Venla.
Motivation: I got interested in learning games through online courses and wanted to be a part of developing them. Working as a producer for in Cyber Hero-game last spring taught me a lot about the work producers do. Now I'm sharing the knowledge and experience to new students in the project. I want to develop my skills as a coach in an expert organization.
Hidden talent: Music, I sing barbershop. I play piano and guitar for fun.

Name: Laura Manninen
Age: 34
Campus: Leppävaara, MBA in digital service design
Games: Clash Royale, Hay Day. Super Mario with my son sometimes.
Motivation: My husband work in the gaming industry and after getting to know the industry and how open, excited and international their workplace was and what interesting positions people had I was instantly drawn to the change to get a taste of the action through this project.
Hidden talent: I can remember the lyrics to a few Eminem songs.

Name: Dan Nguyen
Age: 26v
Campus: Hyvinkää, BBA
Games: Nier Automata, Witcher 3, Monster Hunter World. I like RPGs and storytelling games.
Motivation: Juha Leskinen came in to pitch the project on my first week of school and I was instantly sold. I've played video games for as long as I can remember and as I grew older I got more and more interested also in what happens behind the scenes. I've never been in a supervisor position in a project before so working as a producer in a big project like this with many moving parts gives good skills for the future. After all, game development is mostly a controlled chaos.
Hidden talent: I can drink 0,5 litres of water in three seconds.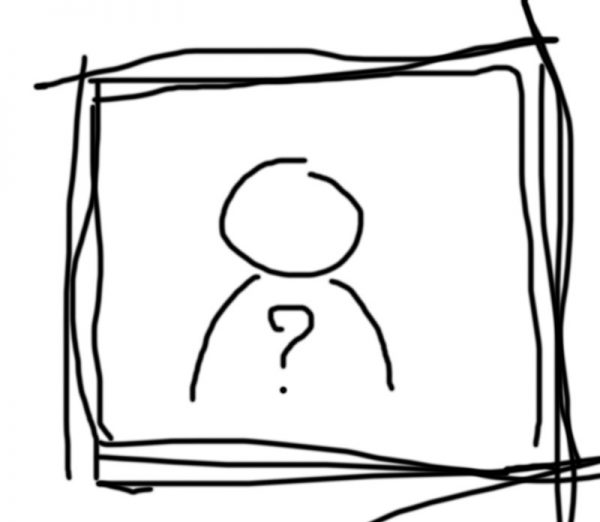 Name: Niko Kinanen
Age: 19
Campus: Tikkurila, ICT BA
Games: League of legends, PUBG, SCUM, Spider-Man… I play all kinds of games.
Motivation: I like games and the project seemed interesting so I decides to take part
Hidden talent: I don't have pictures of myself

Name: Joonas Laakso
Age: 23
Campus: Tikkurila, IT-bachelor
Games: World of Warcraft, NHL 19, Heroes of the Storm, League of Legends. I like competing against other players.
Motivation: I jumped on board open minded and without any knowledge on game development. During the project my goal is to develop my leadership skills and learn more about game development since I might be interested in working in the gaming industry sometime in the future.
Hidden talent: In my freetime I like to stream games for fun so you will likely find me in the interwebs almost daily.. (www.twitch.tv/celitec, go follow!)
Name: Jesse-Jonas Ollikainen
Age: 23
Campus: BBA, Hyvinkää
Games: League of Legends, Total War Shogun 2, Democracy 3, The Last Guardian, OldSchool Runescape, server/flash games. I like manager games and turn based strategy games.
Motivation: I wanted to try a project that is close to my own day-to-day life and interests. I came in the project hoping to learn about game development and producer work. I want to learn to manage timetables for a multidisciplinary team.
Hidden talent: I like to rate entertainment (movies, video games, series) for the sake of rating things. I like timetables. Yes I even have a timetable for my entertainment consumption.
Name: Riku Kivimäki
Age: 29
Campus: Lohja, BBA
Games: Cities: Skylines, Torchlight II, Doom (2016) ja Hearthstone.
Motivation: When I started to study for a BBA I had this crazy dream about working in the gaming industry. This project has made this crazy dream feel a little closer to reality. I want to become the best game producer there ever was. I've been playing games since I was a kid, this is my field.
Hidden talent: I can play Dust in the Wind by Kansas in double speed. Nobody knows why I've learned to do this.

Name: Olli Wetterstrand
Age: 37
Campus: Leppävaara, MBA in digital service innovation
Games: mobile Hill Climb Racing 2 and Subway Surfers, NES- ja SNES-minies
Motivation: I've been working as a product owner in ICT and when I had the chance to see what a similar job looks like in the gaming industry which intrests me so I had to take part!
Hidden talent: I can eat a big bag of Blair's Death Rainin spicy habanero chips.
---
Text: Dan Nguyen and Laurea Game Producer team.