An ePIC-conference about building open recognition and learning ecosystems was held last week in Lille, France. I participated in the event for the second time in the role of the project manager of Chips for Game Skills. Last year, and apparently especially the previous years, the discussion has revolved more around ePortfolios and blockchains, but lately it has turned towards open badges. It definitely had a head role this year, just like recognizing the skills in general. Three days from 16 to 18 of October were full of speeches and different points of views from Finland, France, Canada, the USA, Switzerland, Netherlands and Italy.
I practiced my presentation first in Poitiers on Tuesday, where around 20 teachers, students and games industry or open badge-enthusiasts participated actively in the discussion. The ePIC conference presentation was on Thursday, and my suggestion that credibility is one of the key factors in badges was taken into serious consideration.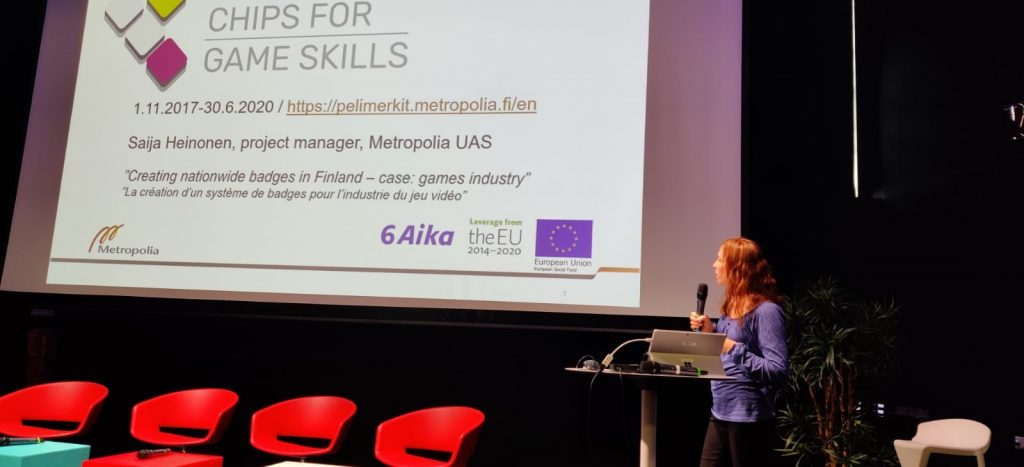 What skills do people need to work?
Robert E. Cummings from the University of Mississippi stated that the school studies don't provide the skills needed in the work. The study plan changes slowly, and when the students graduate the information they have got might already be outdated. Also he said that they have faced some jealousy from the employees because graduating students have badges proving their skills.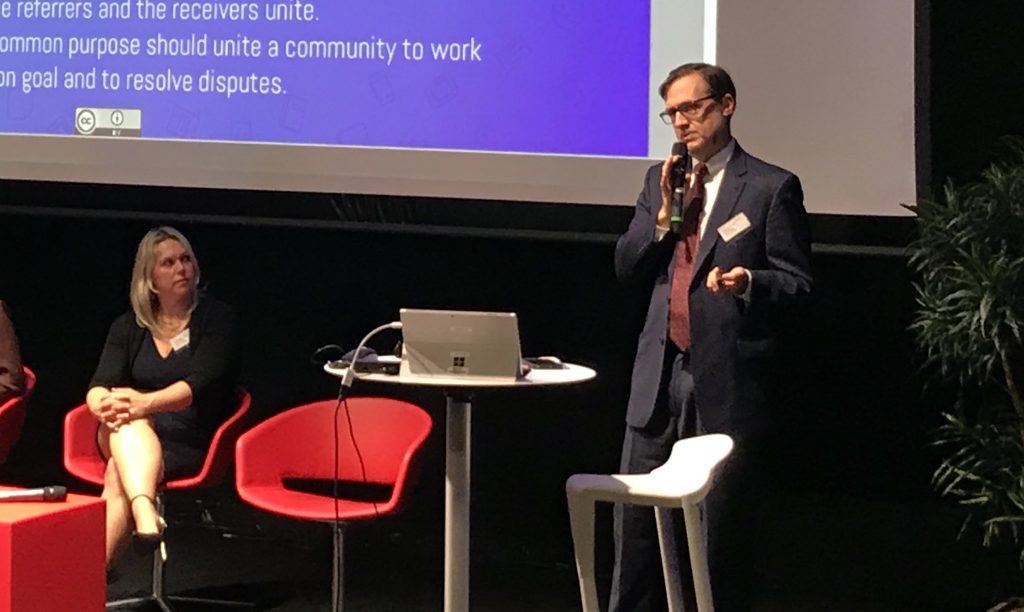 The University of Waterloo in Canada had a different experience: they send students actively to work within a Work Integrated Learning (WIL) method. There are nine types of WIL, but they have chosen to alternate 4 months' periods of work and studies. So far they haven't had much difficulties in finding these jobs and the employers have found the system very positive because this way they can pick the talents who, thanks for several training periods, already know the house. This method has also challenges that include for example the uniqueness of each student, each WIL setting and the student self-assessment.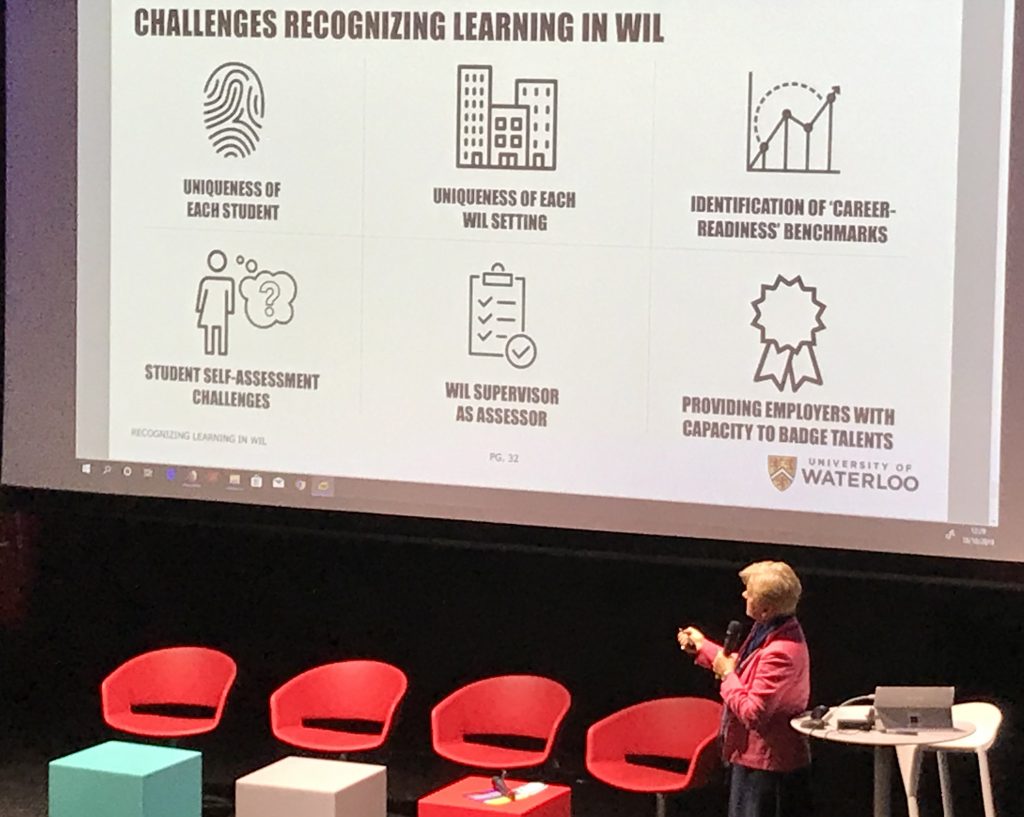 Serge Ravet, president of Reconnaître-association, brought us greetings from EU office in Brussels where he had visited recently. According to the survey conducted in the European Union countries about employees, they assess much more often that the competencies required in their work are on a lower level than the skills they have. This image shows that especially workers with higher education consider their skills to be higher than what is needed to do their job.

One solution to this gap could be in Mr. Cummings's presentation about the new Amazon Web Services hiring model where all positions will be "skill mapped". The applicants will take a survey which establishes their knowledge, skills and abilities, and finds a potential fit with any open position.

Recognizing skills with open badges

Last year I had the impression that most open badges are created for the use of a certain school, based on certain courses. It was a pleasure to notice that this year the employer-sector was mentioned much more often meaning that the use and benefits of badges were considered also outside and after the studies.
What I also outlined in my presentation was the standard that Chips for Game Skills are creating within the badge development and I noticed that "the standard" showed in many other presentations as well. For example the IRCR is creating a HPASS-system, for the definition and recognition of skills needed in the humanitarian sector.

Caroline Bélan-Ménagier from the Université Confédérale Léonard de Vinci presented that what if Open Badge Passports took badges to a more concrete level of recognition – that of supporting ecosystems, providing services and personal learning environments. That could also answer to Mr. Ravet's wish to work on the recognition gap simultaneously as we work with the skill gap.
More information about the subject